About Our Logs
Test Valley Logs produce and sell premium quality, barn stored, seasoned hardwood logs. We deliver our firewood throughout Hampshire  –  including Andover, Salisbury, Southampton, Winchester & Romsey.
All of our firewood is responsibly sourced from local, well managed woodland and is either cut by ourselves or a local trusted contractor.
The main species we use include ash, beech, hazel, birch and oak.
Once the timber has been cut it is transported to our yard where it is processed into logs between 8 and 10 inches long. The logs are then stored in our ventilated drying bags until they are perfectly seasoned and ready to burn. They are then tipped into our delivery trucks and promptly delivered. Each single load is one cubic metre of logs loosely loaded which is a larger load than if buying logs in builders bags or dumpy bags.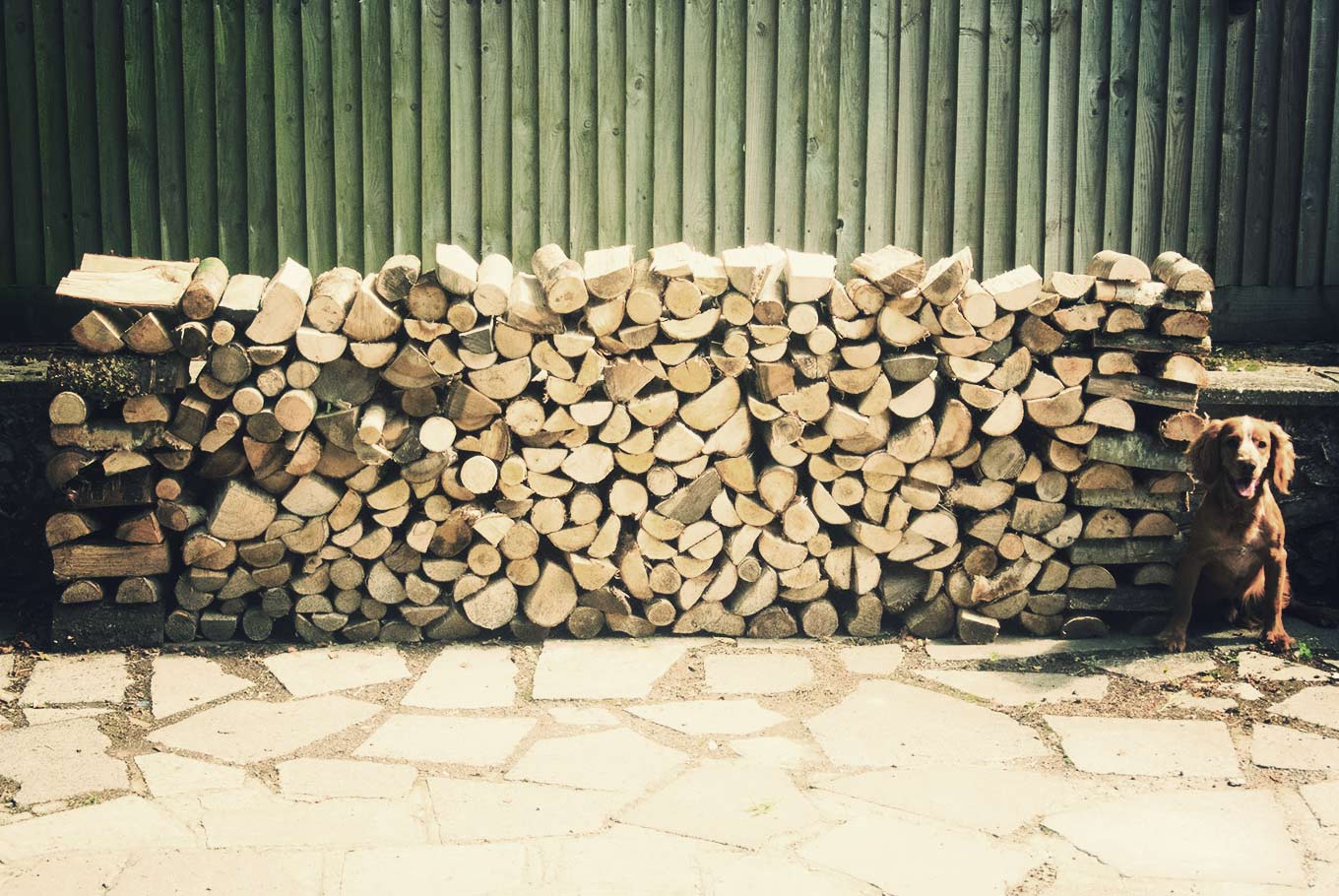 Seasoned vs Kiln Dried
Test Valley Logs exclusively sell naturally air dried, barn stored firewood.
Where many firewood suppliers kiln dry their logs over 2-3 days for large volume sales, often delivering nationwide and sourcing their timber outside of the UK, we dry our firewood naturally over 2 years, source all our wood locally and deliver our logs loosely loaded to avoid any wasteful packaging.
This, we believe, creates a firewood service that is not only far better for the environment, but is also considerably cheaper and ultimately makes a superior fire.
Testimonials
Excellent logs, that burn really well, and are nice and dry without any mould. Very good service too – nice friendly blokes who carried and stacked a ton of logs in a matter of minutes. 10/10. Jon Brown
Both lovely blokes, deliver to the business at least once a week. Fast, friendly and great service. Good value for money! Highly recommended!! – Annabel Simmonds
Speedy delivery, great logs, impeccable stacking – Xenia Petley